Artistic Blacksmithing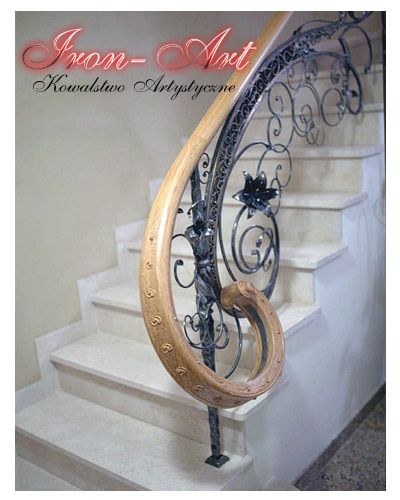 Blacksmithing is a profession known to people for centuries. In the past, the smith was definitely more popular because his works were often very unusual and surprising, and people willingly used his services. Today, the profession of a blacksmith is no longer so common and appreciated, and all because of the inevitable development that meant that now wrought balustrades or other artistic smithery products can be mass-produced with the help of machines.
Today, a blacksmith, also known as a metalworker who runs his own small company, has to face great challenges and win the interest of customers. The easiest way to do this is through products that are created by hand, are undoubtedly more effective, original and more unique.
Metaloplastists most often specialize in the production of wrought furniture or forged balustrades, both external and internal. Artistic blacksmith products, which were not made with the help of modern machines, which practically do all the work for humans, are undoubtedly a remarkable work. To create a forged balustrade that will perfectly match the idea and sketch preceding it, you need skill, patience and precision.
Wrought iron railings - art from an artistic blacksmith workshop
The blacksmith, who manufactures hand-forged balustrades, is able to create a unique product that can also be personalized specifically at the customer's request.
Undoubtedly, the advantage of using smaller blacksmith workshops is that each of the ordered items will be unique and more precise. Wrought iron railings or furniture, which are mass-produced in large companies engaged in this type of production, are created with the intention of producing the largest possible quantity of them in short time.
Thanks to blacksmiths who still specialize in hand-making balustrades in their art studio to this day, customers have access to original, unique products, often created especially on their order. Therefore, it is worth taking an interest in the offer of metalworkers who will create a unique, hand-decorated, precisely finished forged railing, rather than buy a product straight from China. Thanks to this, this profession will still be immortal!